Founded in 2017, Aether is made up of a team of technology professionals, successful business leaders and serial start-up entrepreneurs with a wealth of experiences geographically cut across the regions, from North America to APAC.
A team that is absolutely passionate about Blockchain and what it will bring to the business enterprises and people at large. Aether is strong believer of Blockchain and making Blockchain a religion among the team members and associates.
It became very clear to the Aether team that Blockchain is such a powerful platform, an underlying force that can propel digital transformation and innovations along with big data, artificial intelligence, clouding computing, IoT and more.
With input from leaders and industry champions, Aether decided to make the 1st foray into the gaming and entertainment sector with an aim to prove to the market, investors and ourselves that Aether Can Do and that Blockchain works. Within 4 months, the Aether team was able to develop and demo an innovative Minimum Viable Product (MVP) - Blockchain lotto to some of key industry leaders.
To take advantage Blockchain's special characteristics and properties, Aether is committed to an innovative development program to extend its coverage to other verticals such as fintech, telehealth & wellness, supply chain and beyond.
Stay tuned for more on blockchain applications on different verticals and enterprises.
To be an active contributor in eco-system that drives digital transformation forward using Blockchain as the underlying technology.
To be a socially responsible organization that delivers sustainable and innovative solutions that are disruptive with direct impact to people and businesses.
Ramp-up quickly to deliver a disruptive Blockchain based mobile gaming/entertainment platform with a totally integrated service solution targeting business partners globally as the 1st entry to the Blockchain eco-system.
To engage investors community with attractive investment opportunities to take part in the Blockchain revolution based on specific committed development products/services programs. And roadmap.
AETHER TEAM
OUR LEADERSHIP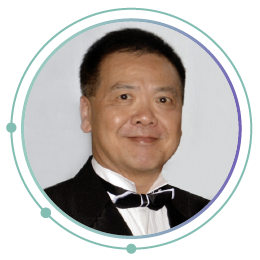 Bill is high energy and active member of the tech community in the Asia Pacific region with start-ups experiences and leadership track records in numerous multinationals.
He was the Managing Director, Nokia Malaysia , CEO, Nokia Siemens Multimedia Asia Pacific & CEO, Nortel Joint venture HQ in Beijing. Most recently, as one of the key members of the team successfully raised capital and listed an IoT company, Xped in ASX, 2016.
A true entrepreneur that makes things happen in the tough & highly competitive situations. Bill has B.A.Sc ( EE) from University of British Columbia, Canada and an MBA from the National University of Singapore.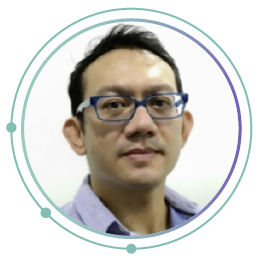 Dr. Tan truly believes blockchain is the foundation that will change the future of the internet economy. He aspires to bring impactful changes to various industry verticals by challenging the norms.
Over the past 10 years, Dr. Tan has founded, led and built several business start-ups in the region, encompassing Technology, Media and Telecommunications (TMT) sectors. These include 3G Telecoms companies in Malaysia, Media and Domain Names entities in China.
Dr. Tan graduated from the University of Cambridge, U.K. with a Ph.D. in Engineering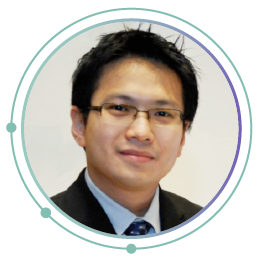 Chang Chi is a multi disciplined and experienced entrepreneur based in Kuala Lumpur, Malaysia. Founder of iMobifly, a mobile marketing App service targeted at fashion retailers such as Lacoste, Elle, Guy Laroche and Paris Hilton. Worked as a business consultant for Siemens, UK and Nokia, Asia Pacific.
Experienced in business modelling, financial modelling, brand strategy, human centric design, product management, software and blockchain development.
Chang Chi has a B.Eng (Hons) in Computer Systems Engineering from the University of Bristol, UK.
CONTACTS
For Further Inquiries
Get all the contact information.
100 Peck Seah Street
#08-14 [PS100]
Singapore 079333